Financial Empowerment | What We Do
Family Self-Sufficiency
Do you live in a Philadelphia Housing Authority (PHA) property or have a Housing Choice Voucher (Section 8)? Are you interested in increasing your income and building your savings? The Family Self- Sufficiency program is designed to help you reach your financial goals.
What's your goal?
Increase your income
Go back to school
Establish and maintain good credit
Purchase a home
Make an Appointment
There are two main features to the FSS Program:
Financial Coaching: You will have access to a certified financial counselor that will help you identify your goals, create a plan to achieve them, connect you to resources, empower you to overcome barriers, and strengthen your financial capabilities.
Free Savings Account: After increasing your earned income in accordance with program guidelines, the housing authority will begin to deposit money into a savings account on your behalf. You can use these funds to achieve your goals and to help pay for essential services like car repair or employment training.
Make an Appointment
Success Story
Every financial journey starts with a first step. Yavette's walking towards homeownership with Clarifi at her side.
FAQs
Do I have access to the escrow account anytime? Who manages this account?
You do not have access to the account during the program. Your housing authority manages the account for you.
Can I add to the escrow savings account?
The only way to add to your FSS escrow account is through an increase in income from work. When your rent increases, you will still pay your new, higher rent to your housing authority, but that increase in rent will also be credited to your account.
Can I use the savings account for emergencies?
You cannot use the account for emergencies. You can, however, request an interim disbursement during the program if you plan to use the money to make progress on one of the goals you have outlined in your contract.
Do I have to complete all five years of the program?
You do not have to complete the full five years, but you do need to complete the graduation requirements to receive the money in your savings. If you've completed all graduation requirements before your contract term is up, you can request an early graduation.
What are the graduation requirements?
There are three requirements you must meet to graduate from the program. First, you'll need to be employed at the time of graduation. Second, all household members will need to be free of cash welfare assistance for at least 12 months prior to graduation. Finally, you must have completed the goals you set during the program.
Am I eligible to join the program if I'm unemployed?
Yes, heads of household who are not currently employed are allowed – and encouraged – to join the program. To join the program, you must be willing to seek employment since it is a graduation requirement.
Will I lose my voucher by joining the FSS program?
No, when you successfully complete the program, you may keep your rental assistance if you still need it. If you do not graduate from the program, you also will not lose your voucher or public housing unit.
If my rent decreases, is money taken out of my FSS escrow account?
No, during the program, money is only taken out of your escrow account when you request an interim disbursement to make progress toward one of your goals. When your income changes and you recertify with the housing authority your monthly escrow credit will change, but no money will be withdrawn from the account.
Outreach

As a PHA resident, you hear about the FSS program through a welcome packet insert, community partner, staff member, family or friend.

Attend Orientation

Attend an orientation to learn more about the FSS program and see if it is a good fit for you.

Enroll and Set Goals

You are excited about FSS and to meet with an FSS Counselor to enroll and set your initial goals for the program.

Meet One-on-One

You meet with your FSS Counselor on a regular basis to help make progress towards your goals.

Increase Income and Save

You increase your personal income, report it to PHA and begin to save (via the escrow account) if there is an increase in rent.

Achieve Goals

You continue to meet with your FSS Financial Counselor on a regular basis to report progress on your goals.

Graduate and Celebrate

You meet all criteria for graduation typically within five years of program enrollment.  In some cases, you can extend your participation by up to two years with just cause.
Counselors
Andre Rodriguez
Counselor
Antoinette Johnson
Counselor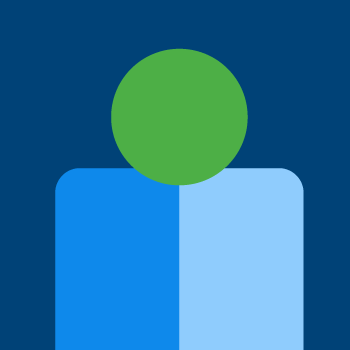 Charles Barnett
Counselor
Christina Napolin
Team Lead
Danielle Anthony
Program Administrator
Deanna Quintiliani
Counselor
Jonae Cooper
Stephanie Smith
Counselor
"Constant encouragement: Yeah, we can do it. It sounds corny, but I thrive off that."

Halima C